January 2022 Marketing - Fitness for Fundraising Email, Social Media and Newsletter templates.
We have prepared some specials and deals to promote your ShopRaise program. We have found that promoting offers for shopping opportunities centered around current holidays and events are a great way to raise more for your cause. Below are some fresh materials for you to use right now.
Don't forget to add the following to all of your communications
Cause Name
Landing Page Link

(Your landing page link can be found on your

Cause Admin)
Name of Sender
(Right click on the image or click on the image link and copy the content into your own email or social media system) You can choose from these two images or use your own.
___________________________________________________________________________________
Email Template
Theme: Fitness for Fundraising
Subject line: How your wellness routine can raise funds for [cause name]
Pre-header: - Keep you and your favorite cause in decent shape
Image: - https://shopraise.com/m/sr/img/women-doing-outdoor-yoga-640x300-l.jpg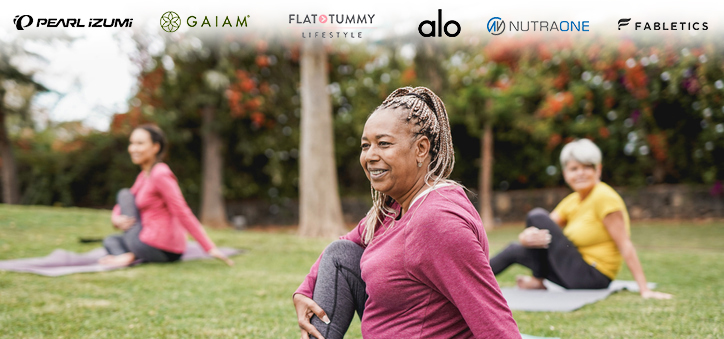 A fitness routine that gives back!
You may be an exercise enthusiast, or just trying to live a little bit healthier. Everything you purchase from equipment to apparel and nutrition to supplements can benefit [cause name]. Purchase your supplies with the ShopRaise app and a portion of everything you buy goes back to our organization. Get the ShopRaise mobile app or browser extension on Chrome today.
ShopRaise will contribute 50% more than the listed contribution for every purchase made from these 5 retailers below in January.
Athleta - Earn up to 3.75% Practice. Swim. Sweat. Travel. Your essentials are here.
Barbell Apparel - Earn up to 7.5% Barbell Apparel was founded with a simple vision: clothing should be better. Athletic fit, incredible comfort, and unbelievable flexibility are the cornerstones of everything we design. Using cutting edge fabrics, our clothing provides complete freedom of movement and unrivaled versatility.
Gap - Earn up to 3.75% Shop casual women's, men's, maternity, kids' & baby clothes at Gap. Our style is clean and confident, comfortable, and accessible, classic, and modern.
Brooks - Earn up to 1.5% Shop superior running shoes and apparel for men and women. Your search for great running gear starts and ends with us.
Champs - Earn up to 1.5% Get your head-to-toe hook up on the latest shoes and clothing from Jordan, Nike, adidas, and more.
Take advantage of these offers and support our cause - [Add your ShopRaise Landing Page link here]
____________________________________________________________________________________
Social Media and/or Newsletter Templates
Use this general post or promote each offer several individually posts for each retailer below on social media and/or in your newsletter. Below is the text and images for each post or you can create your own.
General post for Social Media and/or your newsletter.
Image: https://shopraise.com/m/sr/img/women-doing-outdoor-yoga-640x300-l.jpg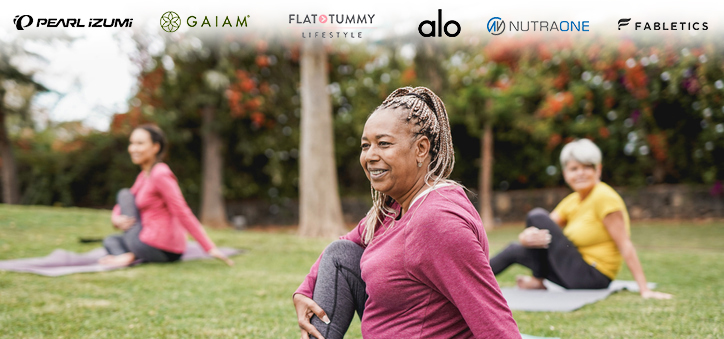 A fitness routine that gives back!
You may be an exercise enthusiast, or just trying to live a little bit healthier. Everything you purchase from equipment to apparel and nutrition to supplements can benefit [cause name]. Purchase your supplies with the ShopRaise app and a portion of everything you buy goes back to our organization. Get the ShopRaise mobile app or browser extension on Chrome today. [Add your ShopRaise Landing Page link here]